Here's How To Throw A Fancy Dinner With Little Expense
Sick and tired of the pizza and video game parties you keep throwing, but don't have a lot of money to splurge on fancy dinner parties? Don't worry, we're here to rescue you from all those greasy nights and hungover mornings.
We've got a simple way for you to be the adult you are and start throwing more elegant parties, even if you are a broke adult. When it comes to cutting down expenses, a lot of money can be saved by doing a lot of things yourself. It might require a little bit more effort than normal, but if you make a plan and pace it out, it shouldn't be too difficult.
It may just be a once in a while type of thing, but it will definitely give you a different kind of experience to share with your closest friends. Here's how you can throw a fancy dinner party without spending too much money:
1. Guest List & Invites
A fancy dinner party means a limited guest list. Pick only your closest, classiest friends and keep the number of guests below 10-12 (or how many ever chairs you have available at your dinner table).
Also, an elegant dinner party needs elegant invitations. In the past, this would mean printouts and fancy envelopes, which means extra money. But lucky for you, you live in the age of technology. So design an invitation on your computer (or ask a friend if your design skills amount to zero), and email them out to your guests. Make sure to specify that the party is smart casual, so that your guests can come dressed appropriately.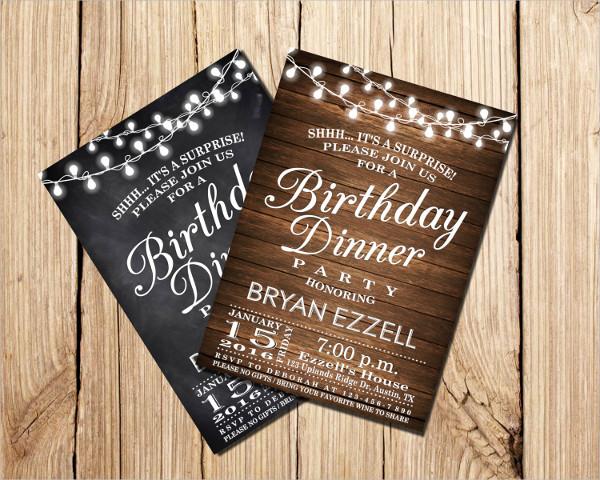 2. Keep it Simple
A lot of the time, keeping something classy has more to do with what you don't do. So don't overdo it with gaudy decorations, don't overcrowd the table, and don't put on harsh lighting.
Dim lights and a few candles placed at the center of the table will set the mood perfectly. Pick a plain colored table cloth, and napkins of a contrasting color. Make your own place cards out of design paper and cursive writing (if you're terrible at cursive, you could print the letters out and trace them). Also print out menus and place them on the plates for an added elegant touch.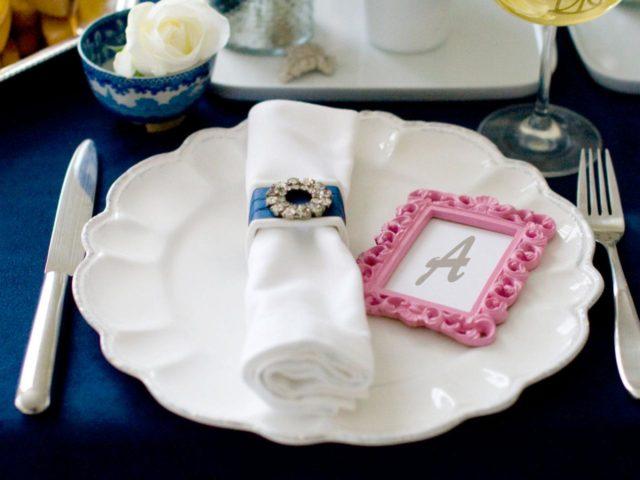 3. Set out Appetizers
A fancy dinner party should always start with a spread of appetizers. Have them set out before your guests arrive. Make your own appetizers at home to save money. There are plenty of recipes online that you can prepare in advance and also do not cost much. For example, things like meatballs on a stick (use up offcuts of your meat from the main), bruschetta (bread, tomatoes, olive oil), etc, are really easy to make and the ingredients are cheap as well!